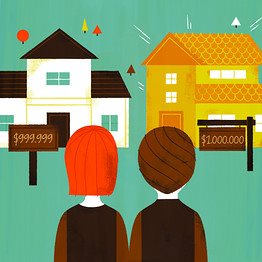 Strategic pricing is the key to selling your home at an attractive price in an acceptable amount of time.
Many brokers can list your home for sale, but the reality is that if it is not properly priced, your home may sit on the market month after month and actually help sell competing properties. You deserve a knowledgeable real estate agent who can advise you on properly pricing your home to sell in today's market.
An Ebby Halliday Associate can provide you with a professionally prepared Comparative Market Analysis - an analysis and evaluation of market factors that help determine current value:
Successfully sold homes - lists the selling price of recently purchased homes comparable to yours
Competing properties for sale - since they are not yet sold, the market value is undetermined, but they are important, as buyers most likely will view and compare these properties with yours
Pending sales - Though they have not yet closed, homes under contract are a good indicator of value in the current market
Failed to sell - the listed prices of these homes suggests what potential buyers will not pay.
If you're curious about what your home is worth in the spring 2015 housing market, Kaitlin Lovern, or visit www.kaitlinlovern.com for up-to-the-minute information on the Dallas - Fort Worth and North Texas real estate market.
Mary Frances