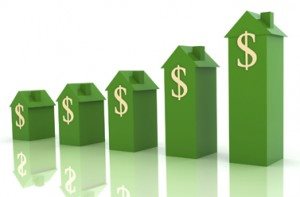 According to the latest S&P/Case-Shiller Home Price Index, prices for pre-owned homes in the Dallas area increased at twice the national rate and were up 8.6% in February 2015 compared to the previous year.
S&P's David M. Blitzer noted in the report that while prices are certainly rebounding, only two U.S. cities, Dallas and Denver, have surpassed their pre-recession housing boom peaks. Dallas prices in the Case-Shiller are now significantly higher than before the recession.
"A shortage of homes for sale has pushed up prices by more than 20% over the last year in some Dallas area neighborhoods", noted housing analyst Ted Wilson of Residential Strategies Inc. "With the persistently short supply of housing inventory for both new and pre-owned homes, it's hard to imagine that prices won't continue to rise".
David Brown, with housing analyst MetroStudy, Inc. also indicated that "The problem is exaggerated at the lower price points under $250,000. Inventory is shrinking in the lower price ranges."
At the Ebby Halliday Companies, agents are very aware of the rising home values - the average sale price of all homes sold by the firm in April 2015 was up 14% over April 2014.
For more information on the Dallas - Fort Worth and North Texas real estate market, contact me today.